By Danny Gierhart, P.E.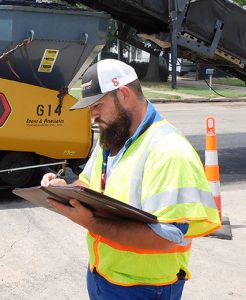 I vividly recall my first day as an inspector for the Oklahoma Department of Transportation (ODOT) back in 1985, just days after being hired fresh out of college. I was given a vehicle and a spec book and told the location of the project on which I would serve as the ODOT inspector.
I didn't have a mentor with me. I was on my own with the contractor's crew at the job site. The feeling of having a lot of responsibility, but no training or understanding of what was going on was absolutely overwhelming. I would have dearly loved something like the Asphalt Institute's Pavement Inspector Certification (PIC) course to orient me to the work and give me a sense of what to do before I was placed in that position. It's so much easier to do a job if you understand the big picture.
(more…)